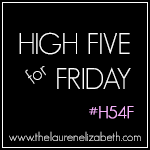 I hope everyone had a fantastic Christmas. We had a wonderful holiday that was filled with love, laughter, and family.
Did you know Jamie and I have another sister? Her name is Lilly and she is a cool chick. Our parents brought her to our Christmas Eve dinner so the whole family could be together.
The tradition of looking at Christmas lights continued. Teddy had the window down and really enjoyed himself.
Tyson on the other hand was tuckered out from his Lilly visit and just wanted to cuddle and sleep.
The best light display we saw included… Live dancing Santa's! I am sure they were tired by nights end, but it was so much fun!!!
We tried a new recipe that rocked our socks. The recipe will be posted this weekend and will be perfect for your New Years Eve parties next week. Did I mention it has 3 ingredients? Yep, it is a keeper.
Have a wonderful weekend and check back in with us for recipes and more. Happy Friday